Stone Steps London
May 16, 2016

Posted by:

JonathanPryer

Category:

London Stone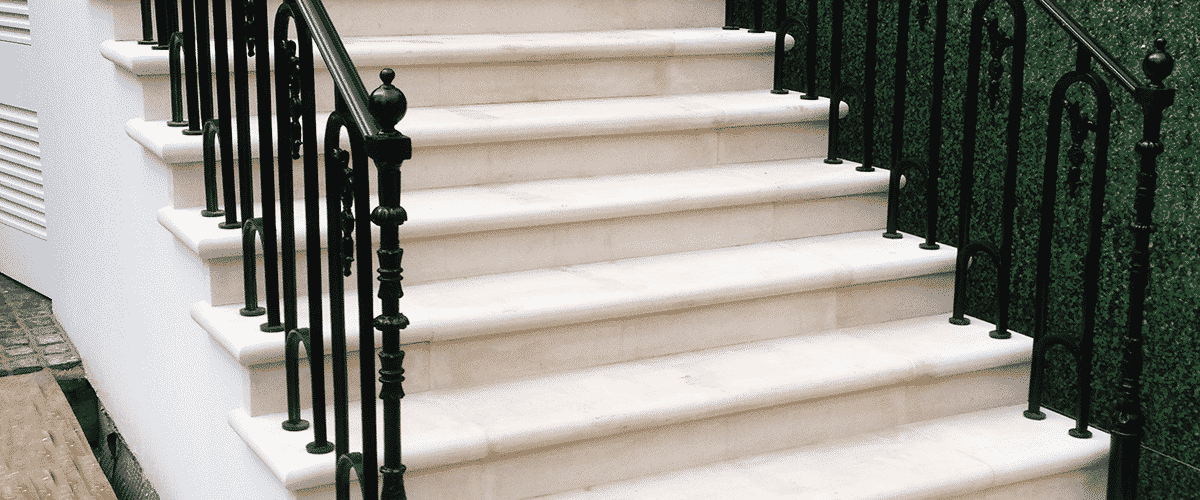 Stone Steps London
We are the leading suppliers of Portland & Yorkstone in the UK. Offering a huge range of quality, locally sourced stone, our expert masons will source, supply and fit to any specification.
Based in London, 'Portland Stone Steps' has provided stone steps to thousands of households and historical buildings over the last 25 years. We specialise in Portland Stone which can be seen proudly across London today:
Used since Roman times, Portland Stone has been a hugely popular building material particularly where the desired architectural effect was one of grandeur. It has notably been used in political, financial, regal, civil and commemorative architecture. In fact a staggering number of hugely significant buildings—particularly in London—were constructed with Portland Stone between the mid-1700's and the 1930's.
It was popularised by Sir Christopher Wren, who is accredited with having rebuilt over 50 churches in London after the Great Fire. His masterpiece was St. Paul's Cathedral, which was constructed in Portland Stone and completed in 1711.
Over 25 years experience fitting quality stone steps in London.