Basement Steps
June 11, 2015

Posted by:

JonathanPryer

Category: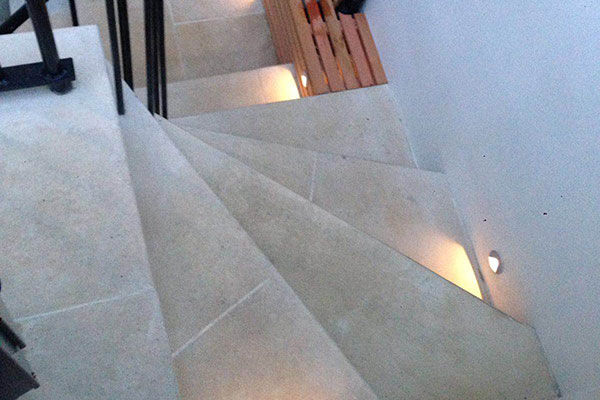 Portland Stone Basement Steps
Improve every entrance to your home and business with stone basement steps. Create an entrance look you can be proud of
WHY GET BASEMENT STONE STEPS FITTED?
Any basement can be the highlight of a home given the proper introduction. By smartening up the entrance, you not only improve first impressions but you also make sure your basement steps are safe. With many basement entrances discarded and worn down, it's important to make sure the maintenance of any home entrance is up to standard.
BENEFITS OF REFURBISHED BASEMENT STEPS
Basement steps can be difficult to fit given the different angles and rises that they were originally set on. With a professional stone mason to advise you, you'll be able to create a look that works with your previous staircase and enhances its life. With new stone steps, you can improve the quality of your basement entrance as well as modernise it with the right materials and finish.
BASEMENT STEP REPLACEMENTS
Whether you need basement stone steps to be bull-nosed to help prevent chipping or want a sharp and stylish staircase look, we can help. We will work with your current basement staircase to create a project that will stand the test of time. With your design, we'll create uniformity across your steps to make sure your basement entrance is the smartest in the street. This could include the use of railings or carved stone. We work with all the elements to make your stone design come to life.
Over 25 years' fitting quality stone steps in London.